One of the key growth metrics accountants need to focus on is their revenue mix. Changing your revenue mix will protect your practice against declining fee returns from traditional services. Furthermore, it diversifies your revenue streams and improves your 'share of wallet'.
In preparing our Family Office Services Report, we asked accountants about their current revenue mix and future predictions.
One of the key insights shared was timing of the transition to new services.
For example, if your focus is on growing business advisory services it is critical you introduce these services at the same time as you integrate, cloud based accounting services into your SME client base.
This will reduce potential risks from SME clients seeking fee reductions and create opportunities to change your revenue mix by introducing 'fee for service' sounding board solutions such as CFO and BoA Programs.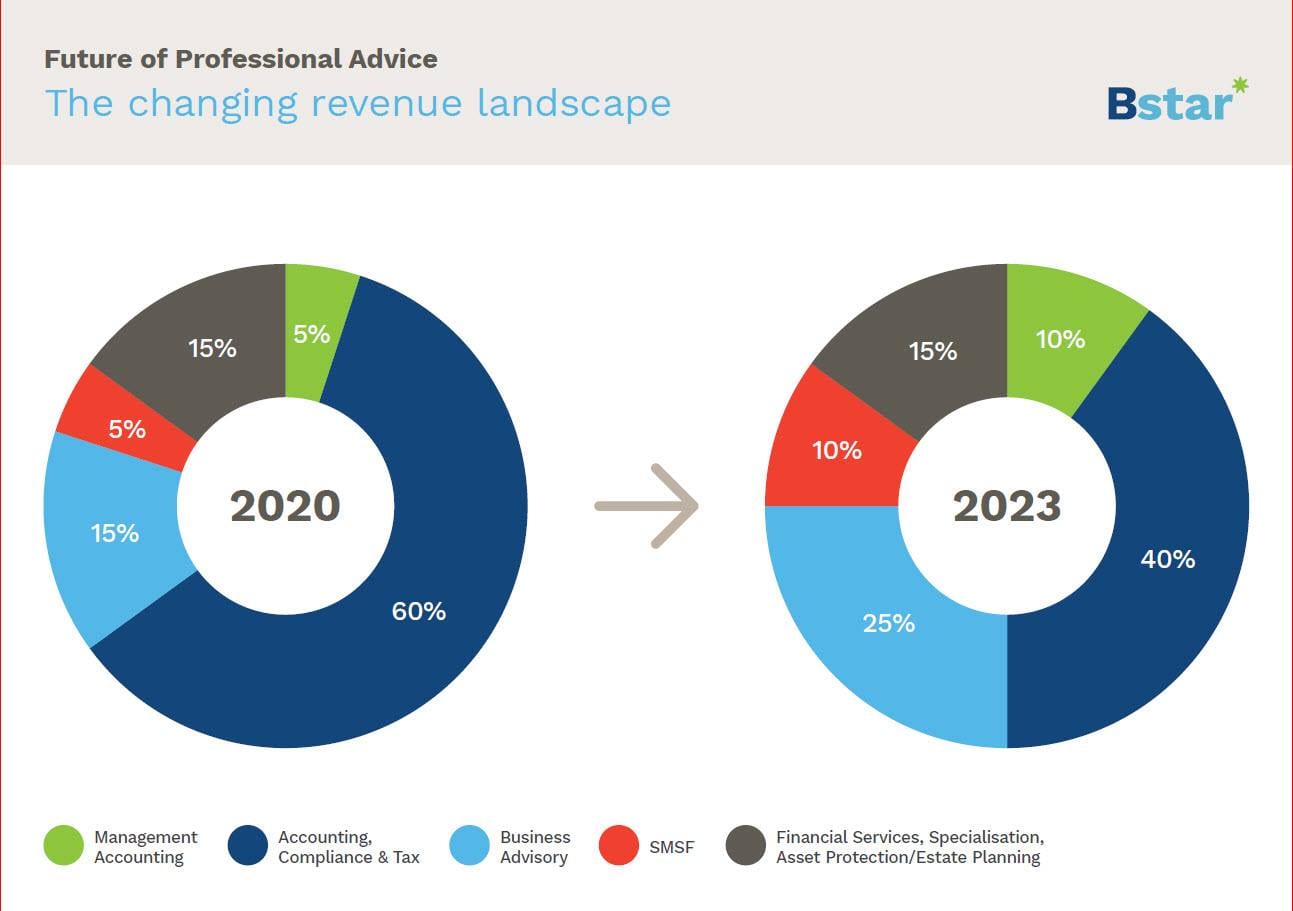 Our Alliance Partners use a Risk and Value Driver Assessment (RAVDA) to achieve this outcome.
To learn more, take advantage of our free trial offer.