Who will be your growth clients in 2023?
The majority of accountants don't believe it will be 'I Return' clients. The pathway to fee growth resides in the small business, SME and ME sectors where the strategic opportunity is to grow a small business into a medium to large client.
These are the ideal clients for growth. With existing clients, growth is achieved by increasing your 'share of wallet' by securing up to seven services per client.
In addition, advising these client segments can create leverage and staff career development opportunities by upskilling your staff to be actively involved in delivering CFO Program services.
If you want to grow your fee base in any of these sectors, consider the following:
Identifying the different needs of each sector;
Matching your engagement tool and 'lead' advisory solution to the sectors key need;
Promoting your sounding board services to generate 'fee for service' recurring revenue.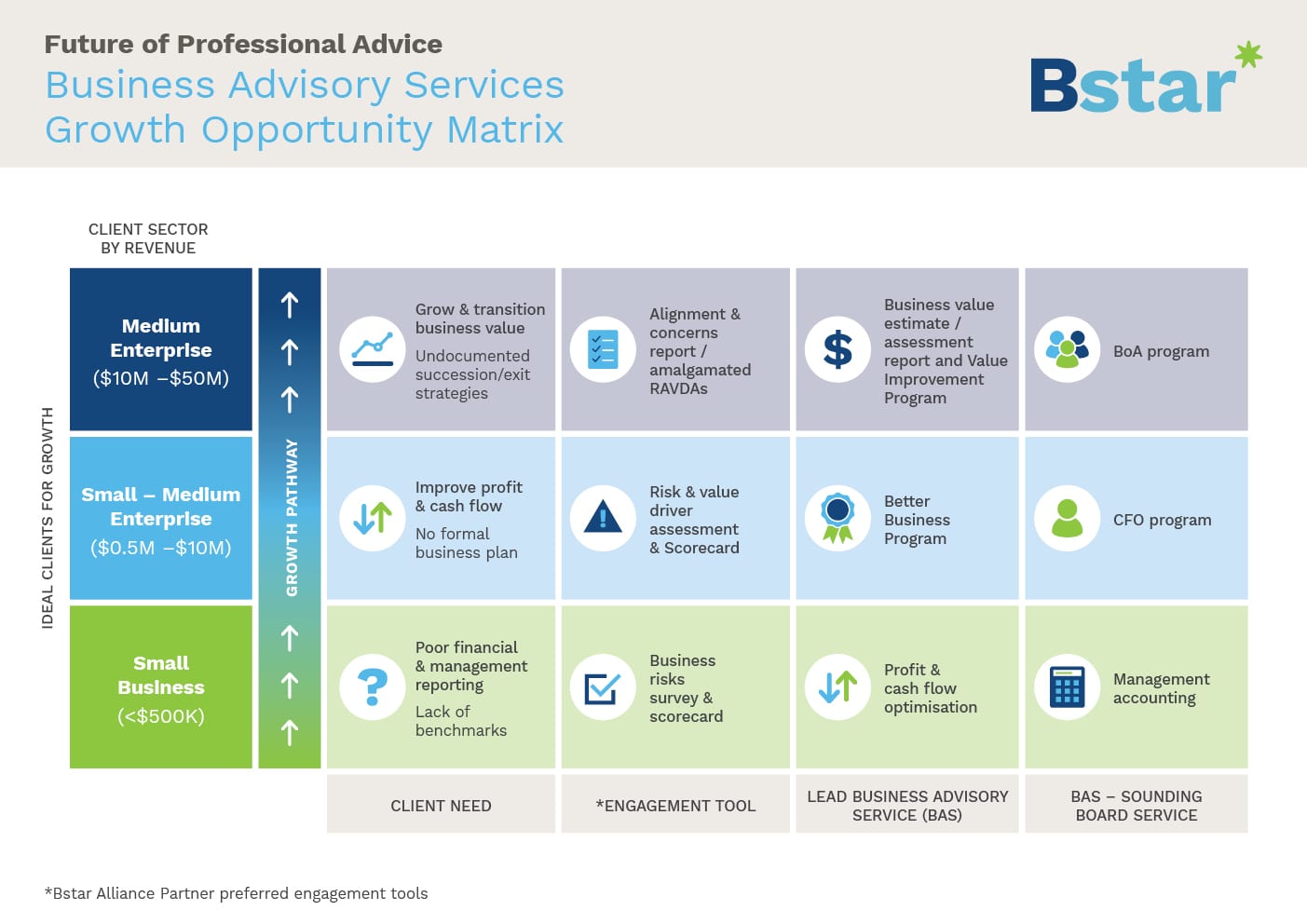 Our 2023 business advisory services growth opportunity matrix offers more insights. Access a free trial of our engagement tools.