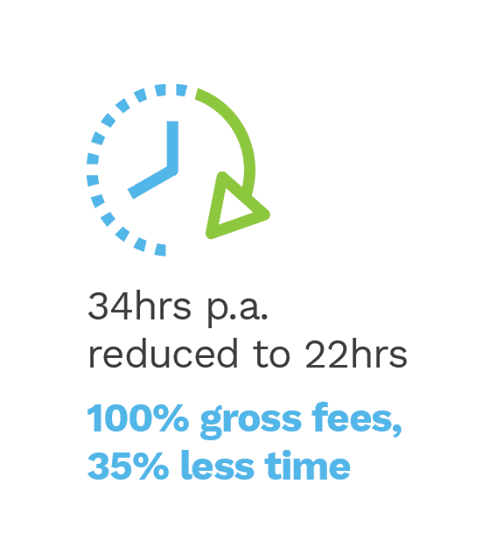 Automation: multiple benefits for you & your clients
Greater financial returns – higher staff engagement – a much richer client experience.
Automation generates 3 times the financial returns, however, there are 2 other strategic benefits many accountants would consider equally important.
Higher staff engagement and a richer client experience are some of the key non-financial benefits.
Only 22% of practices believe their staff can deliver all or specific aspects of BA services.
Automating these services provides your staff with the opportunity to upskill resulting in improved staff retention, productivity and motivation.
Furthermore, you can offer a consistent, scalable client solution across your practice that is not partner or director reliant.
Ongoing action item management deepens client relationships and automation enables your clients to access and update their Accountability App creating a point of difference for your practice. Learn more. https://bstar.com.au/white-paper-automating-business…/