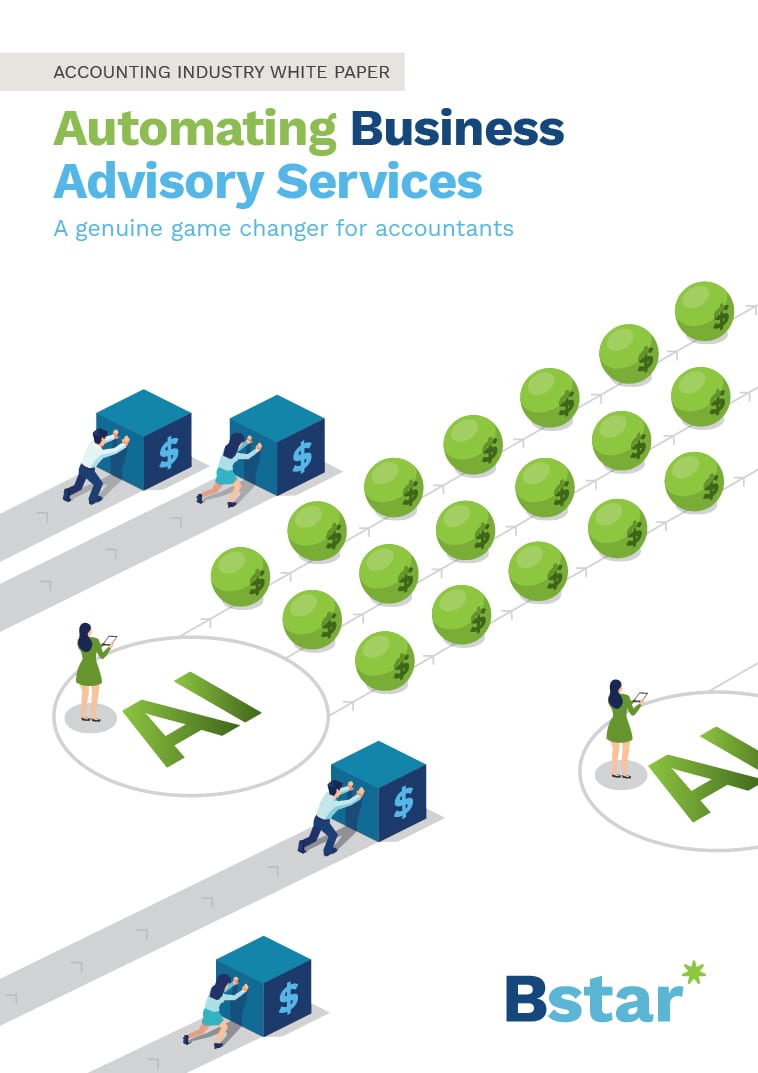 White Paper: Automating Business Advisory Services
Generate 3 times the financial returns
Almost every accounting practice offers some form of business advisory services.
Our new White Paper shares insights into how the automation of these services can generate 3 times the financial returns when compared to traditional delivery methods.
To maximise fee returns and keep costs low for your clients especially in a fee sensitive environment, you need to in part or wholly automate all your service lines.
Automation is a genuine game changer.
The White Paper discusses automation needs, barriers and benefits. It then takes a deep dive into the 'How To' by demonstrating a 3-step advisory process.
By reading the White Paper you will be able to make an informed decision about automating these services and quantify the benefits for you and your clients.
To download a copy, click on the link below to go to our website and select 'White Paper'.