If fee growth is a concern for your practice, there are three 'fee for service' packages you can offer to boost your revenue. Here are a few practical tips on how to successfully implement and grow these services.
Cloud Accounting Packages
When integrating cloud accounting solutions, introduce your business advisory services at the same time. This will help you preserve, and may well increase your existing fee base by changing your revenue mix. It will also reduce risks from clients seeking a future reduction in fees as they do more of their own accounting work.
CFO Program Services
Understand these services have a two to three year 'shelf life'. After a while your clients will ask you 'what's next' once you have addressed issues such as financial reporting, cash flow and key performance indicators. The goal is to upgrade your relationship to that of a strategic adviser via independent, board of advice services.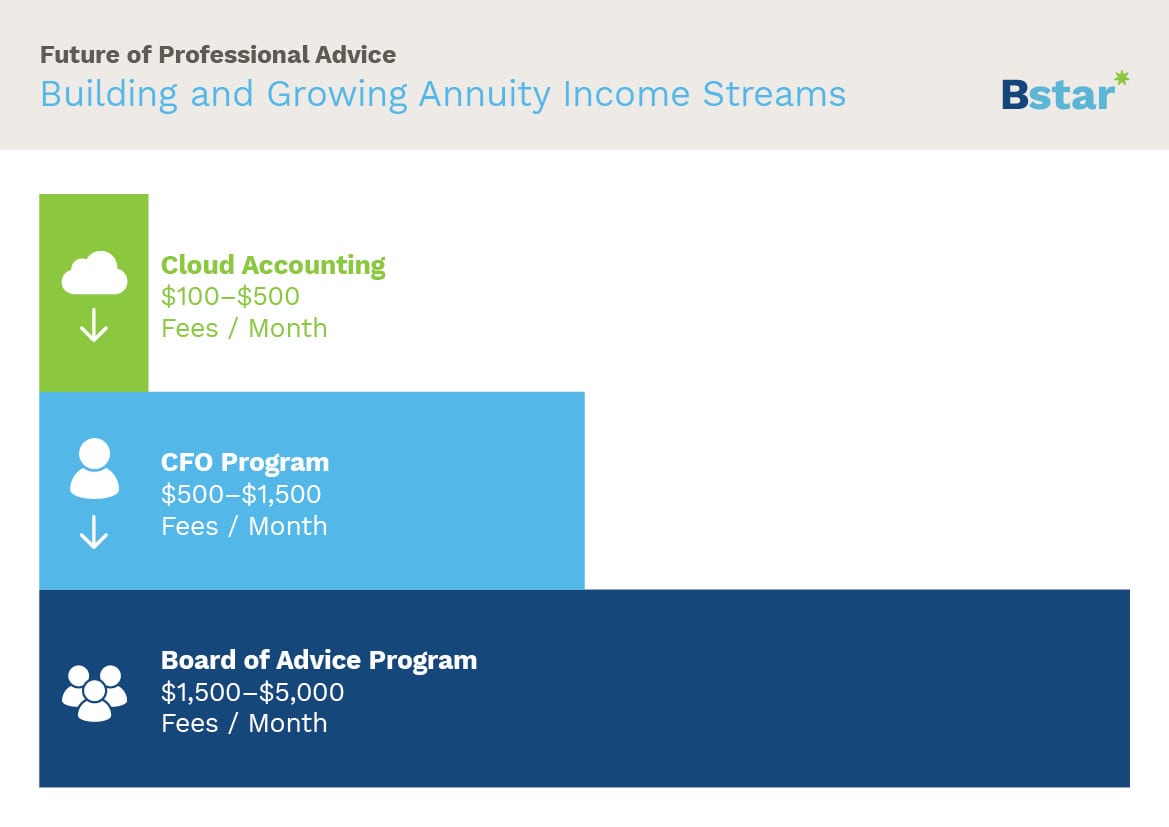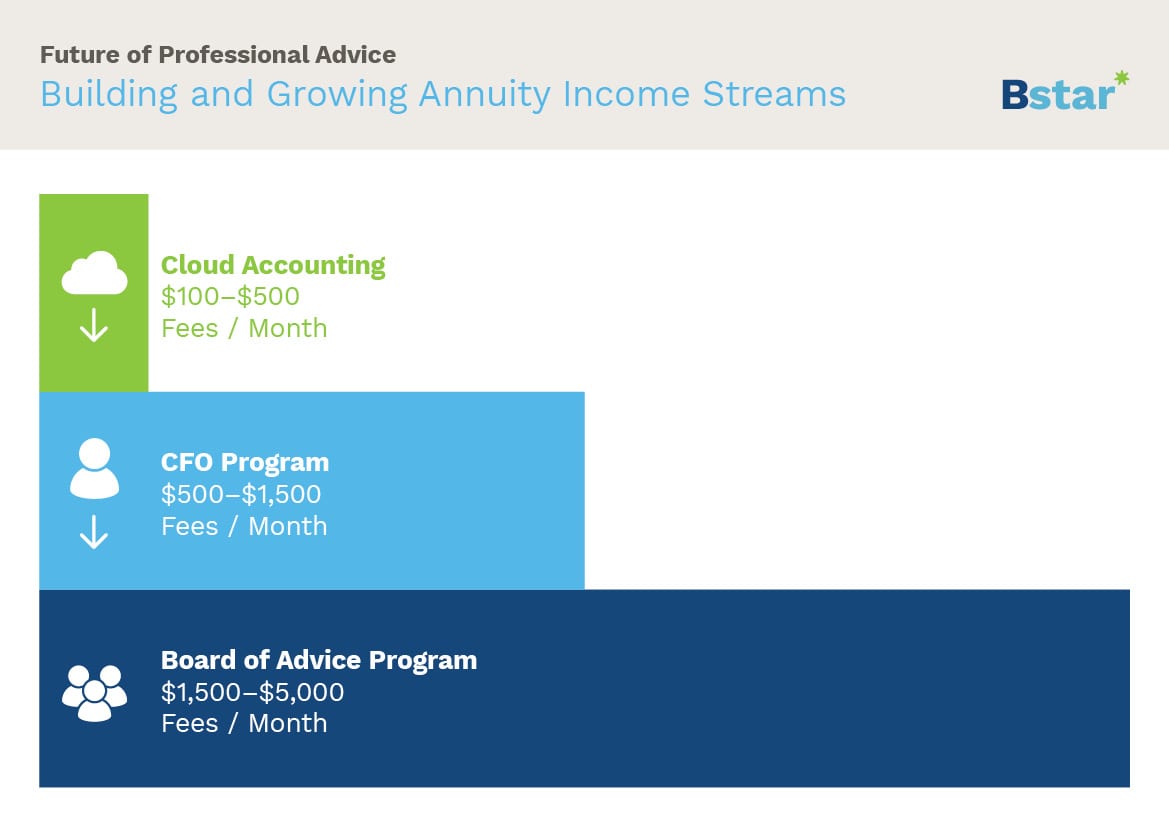 Bstar offers systems and processes to make it easy to achieve new revenue growth. Learn how to structure/price these services and secure client engagement.